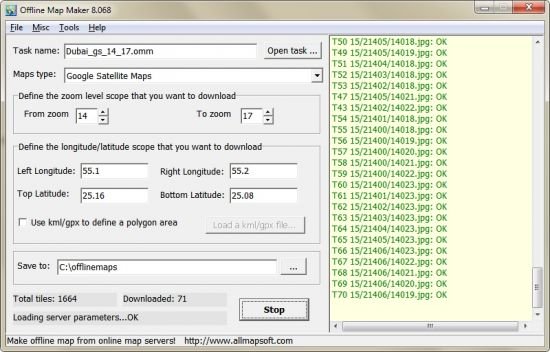 English | File size: 11.5 MB
Offline Map Maker is a tool that help you to get offline tile images from Google Maps, Yahoo maps, Bing maps and Openstreetmap. All downloaded offline images are saved on your disk. You can view downloaded offline map by Offline Map Viewer. And you can zoom out or zoom in the offline map, or output the offline map as a .BMP file with a world file xxx.bpw, and can output a xxx.map file for OziExplorer. If you want to make a offline map of your city by yourself, it is very useful for you.
Languages: English | File Size: 36.52 MB
iPixSoft Video Slideshow Maker is a powerful photo to video slideshow software to help you turn photos and video clips into video slideshow, photo gallery,html5 video and photo presentation. It includes all the power of Flash Slideshow Creator. It is as easy as 1-2-3 to create a video slideshow with music using iPixSoft Video Slideshow Maker, you can enhance your Youtube, Website, Blog, Myspace, Ebay by presenting photos and video clips via animated slide shows and no HTML or Flash knowledge is required.
File size: 61 MB
Meet Movavi Slideshow Maker! Creating stunning video from your memories on your computer is as easy as 1-2-3 with this handy DVD slideshow maker for Windows. If you've always needed a cool and effective slideshow program, look no further - our app is just what you need. Import your media files into the application, enhance their quality, join them together with animated transitions, add appropriate music, titles and filters!
File Size: 86 MB
This stamp and seal maker software has been carefully done for you to use in your business and other official purposes. No need waiting for hours and weeks for a graphic artist or designer to make a rubber stamp for your business or company when you can easily use StampSealMaker software to generate any seal or stamp within seconds - all done in the comfort of your home or office!